Bringing Out The Best In People

Through My Love of Writing.

An avid writer and educator, Susanna Hargreaves provides editorial assistance in creating content, promotional, and biographical information. Education: B.A. Journalism Public Affairs with an English minor and an M.A.T. English Secondary Education. Susanna is a Highly Qualified Teacher (HQT) and is a Certified Child and Teen Life Coach through UNH. Trained and a very successful grant writer for three nonprofit organizations.

Susanna has written feature stories for the Telegraph, Hooksett Banner, Goffstown News, Bedford Bulletin, NH Broadcaster, NH Mirror, Kidz Rule USA, Parenting NH, and Aspire magazine. A proud member of the NH Writers' Project and the Poetry Society of New Hampshire, she has had work published in the Boston Literary Magazine, Suspense Magazine, Northern New England Review, NH Troubadour, Poets' Touchstone, Sacred Journey, NH Mirror, Absent Willow Review, Aspire, the Hooksett Banner, the Merrimack Journal, the Amherst Cabinet, and The Hollis/Brookline Journal.

Susanna Hargreaves enjoys writing plays for all ages and abilities, for she believes all should enjoy the magic of theater. One educational mission is to create opportunities so individuals with various learning abilities can shine. In 2006-2007, Susanna wrote six plays for the Palace Theater youth program in Manchester, NH which were performed during the school vacations in February, April and summer with Youth Director Wally Calderon. Her play, A Mixed-Up Fairy Tale is published by Pioneer Drama.

Susanna has several years of experience teaching language arts grades 7- 12. She has taught at Rivier College and NH Community College in Nashua. For 5 1/2 years, she coordinated a literacy program at Rivier College for individuals with developmental disabilities. She has also taught poetry and nature writing workshops for the NH Audubon. Now she devotes her time to her family, writing, and the Humane Society for Greater Nashua.




Exciting News! Released November 10th, 2015

The Grave Digger On Hart Island short story has been selected to be

included

in an anthology of ten horror stories

called Now I Lay Me Down to Sleep Volume II.

May 20, 2014

Snow and Wind Chimes is published! Disappear into the haunted world of ghosts, curses, and lost love in New England. Snow and Wind Chimes and other ghostly tales is sure to make you shiver and wonder, what if?

Review:
"Fans of Suspense should place this book at the top of their list. 'The Chamberlain Hotel' story alone is reason enough to buy the book. There is a reason Suspense Magazine awarded 'The Chamberlain Hotel' as the best short story of 2013, now it's your turn to discover another great author."
John Raab
CEO / Publisher
Suspense Magazine




April 28, 2014




"The Chamberlain Hotel" by Susanna Hargreaves was picked as the #1 winner of the Terri Ann Armstrong Short Story Writing Contest by Suspense Magazine. The story will also be published in an anthology titled Snow and Wind Chimes and other ghostly tales by Solstice Publishing this summer. "I wrote this collection of stories for those who love New England inspired haunted tales," shared Hargreaves.

Susanna's play A Mixed-Up Fairy Tale

All The Grimm Brothers' fairy tale characters in one play

published Pioneer Drama is available to purchase!




Susanna's collection of spooky tales
Testimonials
"Susanna has been a wonderful grant writing volunteer for our nonprofit organization. She helped us research for foundations that are a philanthropic match. In addition, she reviewed and included research data to enhance the need statement. Overall, Susanna has refined our grant proposals with her writing skills and experience." Astrid Wielens, Executive Director of Zebra Crossings.

"I can highly recommend Susanna for all writing jobs! Since she began with Aspire Magazine, Susanna has exceeded all our expectations. It's been a blessing to work with someone who truly enjoys what she does and it shows in all her work." Linda Joy, Publisher & Editor of Aspire Inspiration for Women Magazine.
"We love Susanna's work! The clinic has received so much funding due to her hard work and dedication to our cause. I believe one of the reasons we receive the grants that we do is because she is so kind and caring, and she writes from the heart, and wants to help the people that we serve as much as we do," Dee Twomey Business Manager of The Greater Nashua Dental Connection.
"Susanna assisted The PLUS Company, a non-profit agency for individuals with developmental disabilities. Extremely reliable and professional, Susanna takes great pride in her work and displays a real passion for her job. Her insight brings our program many positive learning opportunities. She has a wealth of knowledge and works hard to find innovative ways to help others. Susanna's dedication makes her a joy to work with and we feel fortunate to have her on our team." Leni Hodgins, PLUS Director of Adult Education.
"I would like to thank Susanna for the tremendous article she wrote about me. Her insight and eloquence is truly astounding. I am forever grateful. She puts her heart into every word she writes and makes reading her work a true pleasure," Mike Koutrobis Comedian and Actor.

"Susanna, thank you so much for the story that you did on me. Your words were carefully and thoughtfully placed on the page, and your quotations were exact. I have gotten such great feedback from the people that have read my article, especially about the professional manner in which it was written. This story has made a positive impact on my business and I wish you great luck with your future writing endeavors. You are a master of your profession!" Diane MacPherson, Artist and Owner of MacPherson Fine Art Studio & Gallery.
"This past spring Susanna Hargreaves wrote a feature story about me and my business The Divine Gardener. Susanna was able to capture the essence of what I enjoy doing, and the article was great publicity for my business. I am grateful to Susanna for doing such a fine job with it." Marion Jacobi, Master Gardener and Owner of The Divine Gardener.
"Susanna takes the time to understand the true nature of her subject, finds the empowering story within the narrative and promotes the positive through her writing. Susanna's enthusiastic yet easy interviewing style, conscientious fact-checking, and clear prose makes one confident to use her services over and over again...besides, Susanna herself is a delight." Steven Durost, LCMHC, Founder of CREATE! Center for Expressive Arts, Therapy and Education.
"Susanna has been an exceptional contributor for our periodical. She is consistently dependable and produces high quality articles that are always well written. I would highly recommend her as she would be an asset to any company." Kristen Pare Publisher & Editor Kidz Rule USA.
"Susanna has a generous gift for telling the story of a person and their practice. She goes beyond the superficial and unlocks the meaning of what they do to share with and inspire others. I am honored that she chose me as a subject, and I enjoyed the connections her articles allowed." Maria Noel Groves, Clinical Herbalist & Health Journalist.
"Susanna tells a story like no other. You can feel her care, dedication, and passion throughout her writing. The article she wrote about me for Aspire Magazine has truly become what I consider to be my bio. Thank you so much for creating this piece! Thank you for showing the world my true light." Lori Lite, Author of Lite Books and Indigo Dreams.
"Susanna Hargreaves is a wonderful writer. Firstly, she made me feel very comfortable when she was interviewing me, I felt as if she was sincerely interested in what I was telling her. She proceeded to write a beautiful article about my work and me. She is a very talented writer. " De Luna, Peace Through Music.
"Susanna is able to grasp the essence of who I am and the love for the work that I do. Being in her presence makes communication easy. She is a gifted writer and a wonderful human being," Suzanne Carrier, Founder and owner of Gateway to Inner Peace.
Books, Plays, and Stories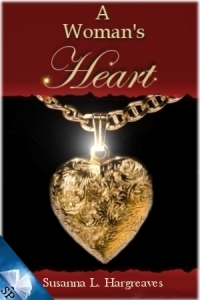 Books written by Susanna on Amazon.
Thank you for the continued love and support from my family and friends. I am surrounded by such good people. My parents and sister, you are my strength and inspiration. I love you James and our children, forever. I love us. I am grateful to have had several great teachers through the years. Thank you to these mentors (angels) and amazing women:Kim, Rose, Diane, Sheila, Patsy, Leni, Darcie, Jane-Holly, Renee, and Mona. You helped me believe in myself. Haley, Melissa, and Wendy, thank you for being my lifelong friends and being a witness to the important events in my life. Sweet Christine, thank you for being a loving godmother to my children. My lunch ladies, Marlene and Aldrian, you have been so fun to be around. Last but not least -Uncle Lane, you rock.
To those special individuals who have made the time to read my work, thank you.
Thank you for visiting my page.
Please follow me on Twitter @SusannaLH
or on FB: Susanna L. Hargreaves